Every now and then, I get a reader email that makes my entire month.
I've talked before about where I get the motivation to write.
For me, it's about serving readers as well as possible, by creating the most detailed sci-fi worlds I can.
By creating a fun escape from reality, with characters as believable and as relatable as I can make them.
Well, recently, I got an email from Robby, a retired flight engineer who served with the Royal Australian Air Force for 14 years.
"Hi Scott
I have been reading your books for a long time. I am a slow reader, and a busy retired flight engineer. I live in country South Australia about an hours drive each way to anywhere. While listening to your books I sometimes need the GPS to work out where I am. As I regularly get lost in the story imagining I am there with whoever the crew is at the time."
I can't express how proud reading that me feel.
It's because I've had that exact same experience.
I love audiobooks, and I know what it's like to get this lost in a sci-fi story.
In our day-to-day grind, it's easy for writers to forget why we do what we do.
But the reminder that my work is about creating experiences like this for readers put a HUGE smile on my face.
"I usually buy your books and the audio book at the same time if can. I physically read when I need to be quiet, ie in public places or when in the car with others driving. When I am driving on my own I listen to Mark Boyett reading your books his character voices come back when I am reading on my own.

I started my apprenticeship as an electronics technician the day they landed on the moon. I have always dreamed about space travel. But we seem to have stopped after we went to the moon. I did however spend a wonderful 14 years flying as a flight engineer for the RAAF."

After reading Robby's email, I couldn't stop talking about it.
I shared it with family and friends, and now I'm sharing it with you.
The reason it resonated so much with me is because Robby is exactly the sort of person I write about.
The sort of person who sacrifices to serve and protect others.
The sort of person who dreams big, and who places no limits on what is possible.
The idea that my books speak to someone like Robby will keep me writing for many years to come.
I'm honored to have him as my reader, and to have the opportunity to share his story with you.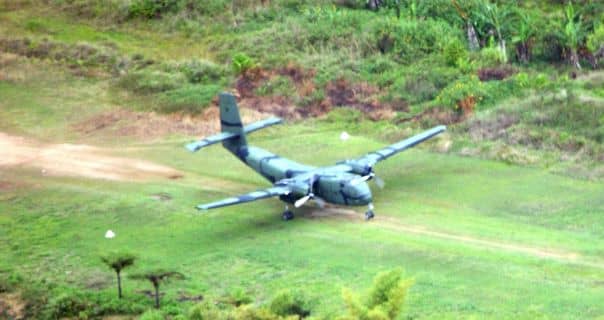 Above is one of the planes Robby flew in as a flight engineer with the Royal Australian Air Force. It's a DHC4 Caribou, capable of transporting 6600 pounds of cargo for 100 miles.
As flight engineer, Robby was mainly responsible for its two Pratt and Whitney R2000s – twin-row, 14-cylinder, supercharged radial engines.
The DHC4 Caribou has the ability to land and take off from a runway not much bigger than a football field. It saw duty in Vietnam.
Below is a photo of Robby and his wife, Carol, on vacation in Rarotonga.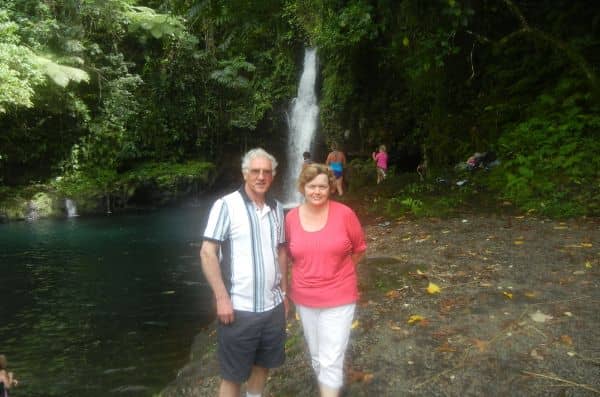 Even in retirement, Robby is busy, and he's still improving the lives of those in his community.
Currently he's President of the Owen Lawn Bowls Club and Secretary/Treasurer of the Owen Men's Shed.
Thank you, Robby, for supporting my writing and for sharing your experiences with me.
It means more than I can say.
Note from the future: I received Robby's email and wrote this before the coronavirus hit. Since then, I've checked in with Robby and am glad to report he's doing well, hunkering down and staying safe with his wife in South Australia.